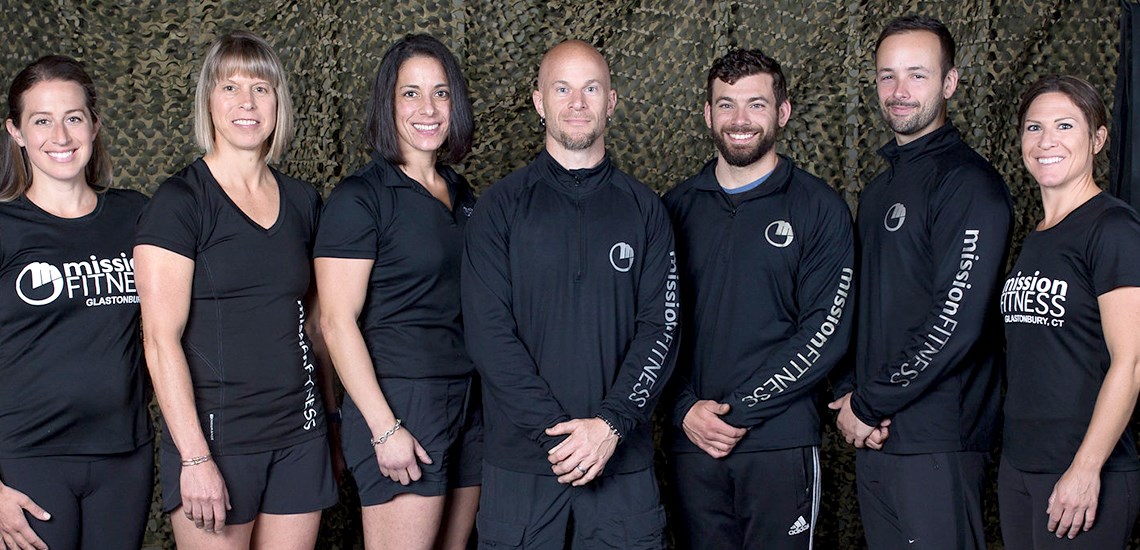 Mission Fitness in Glastonbury, CT isn't your typical gym, it's a family. We offer a variety of group fitness classes for people of all levels including fitness bootcamp, cardio kickboxing, and weight lifting and personal training. Our group fitness class schedule is designed around your busy life. We also offer personal training sessions where we will create a personalized workout for you to help you achieve your mission. Our proprietary interval training method has been proven to burn more fat in less time, compared to generic exercise routines.
Our Mission
At Mission Fitness, our mission is helping you achieve yours. We believe that hard work, staying active and eating a balanced healthy diet they can lead a very fulfilling life. Our personal trainers are here to help you reach your goals, whether it's losing weight, increasing energy, building muscle, increasing strength, building endurance, melting fat, running a marathon, or simply living a healthy lifestyle.
We've built a unique, supportive culture that's unlike other Glastonbury gyms and want you to experience this for yourself. Try our Intro Group Class Package or Intro Personal Training Package to see how you can achieve maximum results in minimum time, while meeting new friends and changing your life. We are here to support you on your mission, and offer a 100% money back guarantee if you're not satisfied.
Become A Member
Our personal trainers can tailor a package to your needs, or you can join our group fitness classes on your schedule.