Three Easy Ways to Stay Healthy for Busy Moms on the Go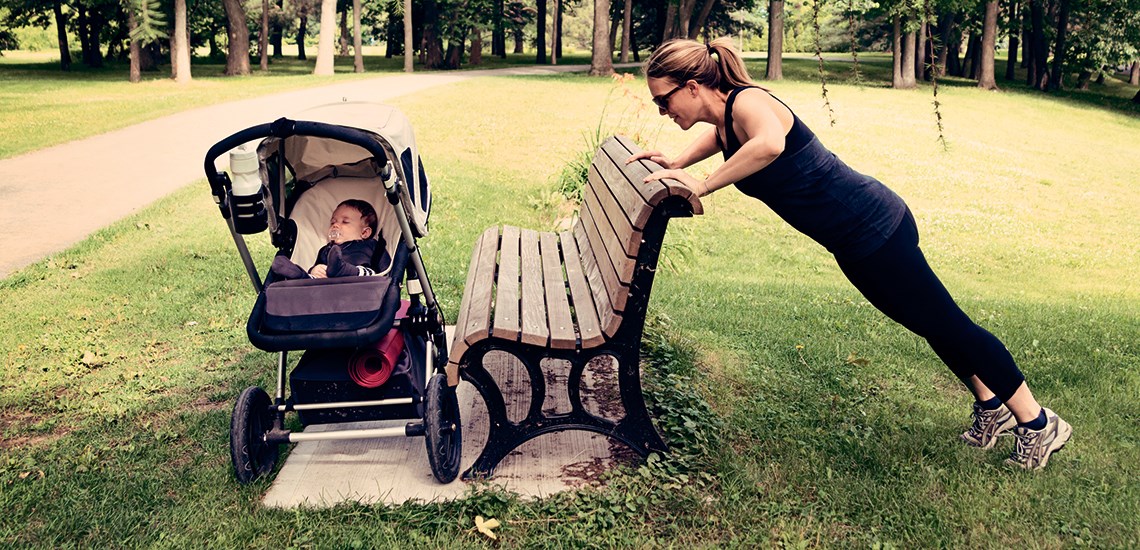 Back to school season is a wonderful time to establish a new routine. But as a busy mom on the go, it may seem difficult to hit up your local fitness center or find time to eat healthy. At Mission Fitness, we believe that living a healthy lifestyle can lead to a very fulfilling life. That's why our personal trainers help our members understand not only exercise, but how nutrition plays a role in overall health. As Mike Murdock said, "The secret of your future is hidden in your daily routine". Now that school is back in session, we think it can be the perfect time to work in a few new healthy habits that can help you feel better, look better and be a shining example to your children and family.
1. Pack Your Lunch
Eating healthy is one of the key components to living a healthy lifestyle. One of the best ways to make sure you stay healthy on the go is to pack a healthy lunch for yourself while you're preparing lunch for your family. Many busy moms also like to make more food for dinner that can easily turn into tomorrow's lunch.
Brian, one of our personal trainers, says that it's important to eat whole, fresh, minimally processed foods, like veggies and fruits, lean protein, healthy fats, whole grains and beans or legumes. He also suggests paying attention to portion control to start. An easy way to do this is by using your hand as a guide. For women, getting in one palm of protein, one fist of veggies, one cupped handful of carb dense foods and a thumb of fat each meal can eliminate counting calories and figure out the appropriate portions for your body.
2. Get in a Workout Away from the Gym
If you can't make it to your local gym, then try to squeeze in a workout at home or on your lunch break. If you follow the mission FITNESS Facebook page, check out our Wednesday Workout for a new workout each week. You could change your routine to wake up a little earlier to squeeze in a short walk or run before your day begins. If you live close to school and typically drive your children to school, you could also walk them to school on some days when it's nice out. Weekends are a great time to do outdoor activities, like hiking or biking with your family or friends.


Wednesday Workout: 20 seconds on, 10 seconds off for 8 rounds for four minutes:
Push-ups, squat jumps, tricep dips, plank to push up, jump lunge and burpees
3. Stay Hydrated
Another way to stay healthy on the go is to find a water bottle that you love and bring it with you everywhere. Sugar drinks can add a lot of unneeded calories to your diet. If you love drinking soda or adding sugar to your morning coffee, try reducing your intake gradually. Drinking water helps maintain a healthy body weight, regulates your appetite and metabolism, and can increase your energy levels.
Staying healthy while on the run can be a challenge. Start small by adjusting a few things in your daily routine. If you're interested in finding a local gym that's built around your busy schedule, check out our group fitness class schedule. We suggest trying our Intro Group Class Package to see if you like working out with us. You'll quickly see that we are not your typical gym, we are a family. Please let us know any questions or post your ideas of how to stay healthy on the go.